25 January 2013, 19:16 745
'Keep On Rolling', released early 2013 on the Paris DJs label, is only The Silvertones' third album, and a celebration of a nearly 50 years-long career, with re-recordings of classic Silvertones hits such as 'Smile', 'Old Man River', or Sufferer's Child. There's also a Delroy Wilson cover, 'Better Must Come', a few new songs including 'Only Me' recorded on the 'Message To You Rudie' riddim… and some long-awaited Grant Phabao dub versions, finally! After albums for rubadub deejay The Lone Ranger, or sweet & soulful reggae singer Carlton Livingston, French multi-instrumentalist/sound engineer Grant Phabao keeps on bringing back legends of Jamaican music into the spotlight, and this 15th release on the Paris DJs label is one not to be missed! Listen/buy on Paris DJs' bandcamp page.
---
10 August 2010, 09:45 427
The Lone Ranger is one of Jamaica's most influential early dancehall DJs. He was twice voted N°1 deejay on the island, in 1979 and 1980. He helped pioneer a newly rhythmic, on-the-beat rhyming style that led DJ toasting into the modern age, and punctuated his lyrics with bizarre exclamations and sound effects ("bim" and "ribbit" were his favorites) that made him perhaps the most imaginative stylist of his time. Thanks to the incredible production skills of French dubmeister Grant Phabao, who crafted for him a splendid album in 2005 (Kulchaklash / to be pronounced "Culture Clash"), and a hit single in 2006 making waves all over the irie globe, with rub-a-dub partner Carlton Livingston and their cover of Dandy Livingston's Message To You Rudie, The Lone Ranger is now back with his 12th album, Sweet Talking, and another big step towards bringing back the golden age of rub-a-dub!
---
05 April 2010, 09:43 547
Grant Phabao presents Carlton Livingston - Bridge of Life is an album resulting from various sessions recorded between 2006 and 2009 in Paris. Grant Phabao plays all instruments (with the help of keyboard wizard Soul Sugar, formerly from Seven Dub). He produced, polished and mastered himself the 11 tracks, along with three other full length albums (!), for respectively The Lone Ranger, The Silvertones and The Jays, an astounding vocal trio with former members of Black Uhuru, The Royals or The Chantells... The single Teenager In Love is as sweet as veteran rub-a-dub singer Carlton Livingston's soulful reggae can be. It's another instant classic you'll have to hunt down: pressed in Jamaica and released by T.I.M.E.C., it's only available as a 100 copies limited edition 45 - so act fast or cry later!
---
01 July 2005, 07:35 495
Finally! GRANT PHABAO has travelled from Kingston, Jamaica, to New York, USA, and Paris, France, to unleash this marvelous reggae album featuring the raw talents of LONE RANGER, RAY I, DANNY DREAD & SIMON DIAMOND. Featuring Funky Frenchman, Gregsky, Myster K, Magali Neslot, Felix Niel
---
04 October 2004, 07:33 153
Very rough, the Spontex scrub sponge has definitely nothing to do with The Joslyns. This Parisian quintet coming from every sides of the city has the soft tender feel of nicely combed Peter Rabbit. Their music aiming at the neurones, our musicians fulfil themselves in socially strong volutes. Very far from the idea of free melody! Each note, each effects, each silence is a n angry politically engaged cry tending to revamp the social slump in which our civilisation are sinking. Let it be heard, where the Joslyns plays, the citizens listen. Social activism through downtempo and breakbeat bangin' beats is possible!
---
04 June 2001, 06:53 94
All music by Grant Phabao under the Tnargoabaph pseudonym.
---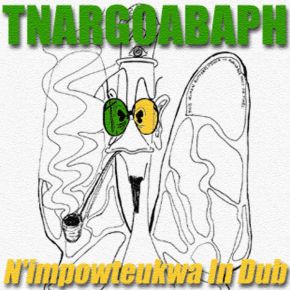 16 December 2000, 06:52 229
All music by Grant Phabao under the Tnargoabaph pseudonym.
---