03 January 2013, 15:00 314
Includes Franck Biyong & The Diamane Bantu Messengers - C.F.A. Music (co-produced, mixed and mastered by Grant Phabao), Grant Phabao Afrofunk Arkestra - Ogun feat. Franck Biyong, Nicolas Baudino, Zakari Frantz, Grant Phabao & The Lone Ranger - Usain Bolt The Puma, and The Echocentrics feat. Grant Phabao - The Echocentrics Remixes.
---
27 February 2012, 22:07 442
Paris DJs are proud to announce a worldwide exclusive remix competition using the vocals of Studio One legend, one of Jamaica's most influential early dancehall DJs, The Lone Ranger. He was twice voted number 1 deejay on the island, in 1979 and 1980. He helped pioneer a newly rhythmic, on-the-beat rhyming style that led DJ toasting into the modern age, and punctuated his lyrics with bizarre exclamations and sound effects ('bim' and 'ribbit' were his favorites) that made him perhaps the most imaginative stylist of his time. Paris DJs are giving you the opportunity to remix the Lone Ranger/Grant Phabao tribute to Steve Jobs track 'The Iphone Connection', the first single from the brand new Paris DJs label, available on iTunes. The vocal acapella from the song is available to download below (the original version of the tune being available here). We want you to build your own unique track behind The Lone Ranger's amazing vocals and let his producer Grant Phabao decide who has created the best remix. Add you own beats, instrumentals, flip an old version/riddim or re-interpret the vocal below - whatever is clever, we want to hear how good you can make The Lone Ranger sound. (We're looking for original, innovative remixes here and not a re-edit so get your thinking caps on…)
---
09 February 2011, 06:51 118
Released 28th Februrary 2011, Simmerdown is the first single to be lifted from the new Nostalgia 77 album, The Sleepwalking Society. Both the album and this single feature the stunning vocals of Josa Peit. The album is out 21st March 2011. Grant Phabao has cooked last week a reggae remix of this track featuring some guest keys by none other than the amazing Marco Benevento… more news on this one soon!
---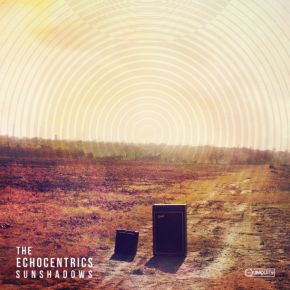 26 January 2011, 06:54 2
Grant Phabao & The Echocentrics swapping remixing skills!
---
18 August 2008, 08:36 100
Grant Phabao, Amayo and Lawkyz - Recording Session @ TIMEC's 2008-08-17 & 2008-08-18 Grant Phabao (producing), Amayo (lead singer from Antibalas, playing keys and singing) and Lawkyz (playing bass) recorded two songs from Amayo's repertoire. Links : grantphabao.com myspace.com/grantphabao...
---
23 August 2007, 15:48 287
Just a photo snap from an impromptu recording session...
---
22 January 2007, 09:02 117
The french dubmeister is actually remixing <strong>L'aroye &amp; Ky</strong>'s "Storm" (LDT003). His roots reggae version will be included on the 'Storm' Carribean remixes EP (LDT006 - scheduled for this autumn). A <strong>L'Aroye &amp; Ky</strong> 'Storm' latin boogaloo version is also part of this hot hot tropical vibe record.
---
05 September 2005, 04:56 180
French downtempo grooves and reggae stylings with a mad case of satyrical humor... "What is true and not true (as in the names of the artists involved) can be hard to determine with this label, just as humor and seriousness are nearly indistinguishable. Everything T.I.M.E.C. do is presented with its own unique penchant for satire through tongue-in-cheek humor. Through all of it though, they've released some nice downtempo grooves and reggae stylings."
---
17 April 2005, 16:17 170
GRANT PHABAO / LONE RANGER - KULCHAKLASH T.I.M.E.C. - TIME(C) TO RELAX T.I.M.E.C. - NOËLECTRO T.I.M.E.C. - ELECTRONIC BOSSA & PSYCHEDELIC SOUL SAMBA CD 500 copies, vinyl-style packaging 10.90 EUR maximum price !!...
---
21 December 2004, 11:14 89
Kulchaklash track-by-track commentary with Lone Ranger. "It's a wicked album. This a first one. Many more coming, original <strong>Phabao</strong> style, but better!"<br />
---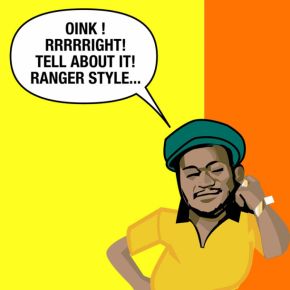 20 December 2004, 10:59 81
The Kulchaklash concept-album is very good. This is the <strong>Lone Ranger </strong>going back to some original flavours, recreating the original rub-a-dub vibe flowing... The artwork is really beautiful. <strong>TIMEC</strong> did some good work on there: you can't miss <strong>Chester</strong>! <strong>Ray I</strong> you catch him good too.<br />
---