The Joslyns - Meet The Joslyns
Posted on Monday 04 October 2004, 07:33 - updated on 01/03/12 - Albums - Permalink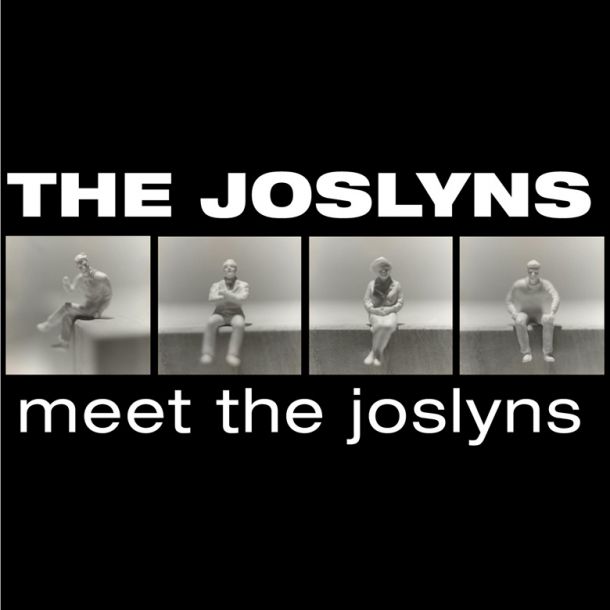 The Joslyns
- Meet The Joslyns
(promo CD) TIMEC067, 2004-10
Tracklisting
01 Allman 5:23
02 Pendulouille 6:59
03 Beg It 5:10
04 Get Jocelyne! 6:27
05 Shuttle (feat.
Gregsky
) 12:00
Info
Social activism through downtempo and breakbeat bangin' beats is possible! The parisian quintet known as THE JOSLYNS prove it. Meet THE JOSLYNS!!
Biography The Joslyns
(french)
D'aspect rugueux, la gratounette de Spontex n'a strictement rien à voir avec les
Joslyns
. Ce quintet parisien venant des 4 coins de la capitale à la douce caresse d'un Bisounours soigneusement brossé. Proférant une musique "pour les neurones", nos musiciens s'épanouissent dans des volutes aux consonances socialement fortes. Loin d'eux l'idée de la gratuité mélodique! Chaque note, chaque effet, chaque silence est un cri rageur et politiquement engagé tendant à dépoussiérer le marasme social dans lequel nos civilisations s'embourbent. Qu'on se le dise, la où les Joslyns jouent, le peuple écoute.
Biography The Joslyns
(english)
Very rough, the Spontex scrub sponge has definitely nothing to do with
The Joslyns
. This Parisian quintet coming from every sides of the city has the soft tender feel of nicely combed Peter Rabbit. Their music aiming at the neurones, our musicians fulfil themselves in socially strong volutes. Very far from the idea of free melody! Each note, each effects, each silence is a n angry politically engaged cry tending to revamp the social slump in which our civilisation are sinking. Let it be heard, where the Joslyns plays, the citizens listen.
Compagnons
Joe Slyn
: voix
Josh Lynn
: batterie
Dj Ocelyne
: scratches
Joss Line
: basse
Jøsl Heen
: guitare
Deborah Hunter
"Le colosse du Rhodes" : Rhodes
Gregsky
: Sax
Production :
Grant Phabao
Photos :
Laurent Askienazy
Layout/A&R :
Djouls
no attachment
---