19 April 2009, 09:06 414
An EXCLUSIVE bootie of Cee-Lo's "The One" (of Gnarls Barkley fame - check our Cee-Lo mix) acapella over a Grant Phabao reggae instrumental. This has been sent to us through the p2p from the Booty Smash Soundsystem, who wish to keep their identity under wraps... They made the track available on a limited edition 7 inch pressed at 100 copies, instantly selling out, on Woo Roots Records.
---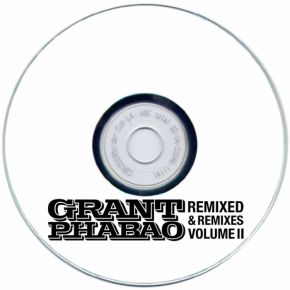 15 December 2006, 08:29 195
Many radio programmers and DJs enjoyed the previous volume of "Grant Phabao Remixed & Remixes", with its handful of hits and discoveries, and his 2005 single with The Lone Ranger and Carlton Livingston, "(Message To You) Rudie", which got played worldwide, up to Irie FM playlist in Jamaica. The feedback was simple: everyone agreed on Phabao's unique production skills, bringing back the original King Tubby sound with a modern twist. This second volume is as collectable as the first one (only 30 copies pressed!!), with even more mind-blowing reggae reworks than you could dream of.
---