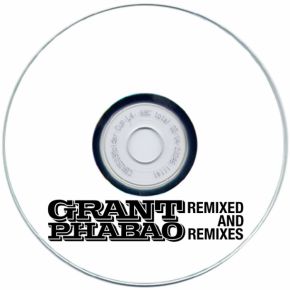 15 June 2006, 07:21 140
You'll find here Grand Central Records' Jon Kennedy skanking like a Kingstonian, Bastard Jazz's Chronic Sonata in a rootsy deep dub dress, Pro-Zak Trax's Professor Oz in High-Fidelity dub, or Seattle's funkateers The Mackrosoft in a breakbeat jazz-funk stylee. They all got remixed by Grant Phabao and they loved it. Some of them also produced some groovy remixes in exchange, with Jon Kennedy fooling with Grant Phabao & The Lone Ranger's "Ethiopia" and Tru Thoughts/Bastard Jazz's Mawglee electrifying their "Fever" cover.
---
13 March 2006, 14:14
Attention all dub heads! Bastard Jazz is happy to present the first record in an upcoming series of strictly dubwise 45s. On The A Side, Canadian act Chronic Sonata delivers a rough and rugged crossover dub/downtempo cut with live drums, lots of delay, swirling guitar licks, and a deep bassline. On The B Side, Grant Phabao flips "Everyday" into a minimal, sparse dub cut that builds through the track. Naked drums and heavy bass with delayed skanks and vocal snippits. For fans of Rhythm + Sound / Basic Channel styles.
---