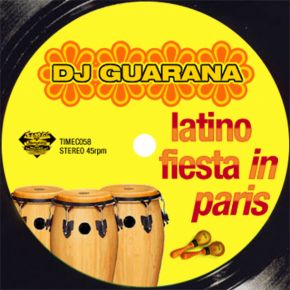 27 July 2006, 20:04 287
Paris DJs' second virtual release is a mix of samba and electronic grooves, with an undeniable measure of humor that revels in the duality of being both respectfully influenced by and satyrically critical of the Latin-meets-electronic music sound. The music in itself is a nice mix of Latin percussion and melodies, done up in a smooth, slightly French nu-jazz style.
---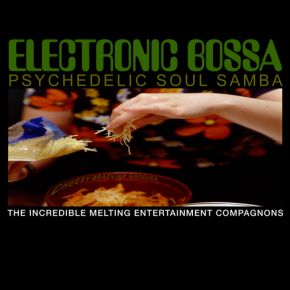 01 June 2005, 07:37 356
"I see T.I.M.E.C. and their really incredible melting-pot of latinized electronics as the cheesy Ninja Tune of Brazil" (J. Smithson, Professor of Brazilian & Afro-Cuban musicology, Yale University). Everything begun with our national Captain Détendu travelling to Brazil in spring 2002. There he met with the biggest jam pop band from San Pedro, Los Lobes, true international stars who came and join the team of T.I.M.E.C., the collective from Paris. Together they create a new recipe, greedy and spicy, based on Brazilian, Afro-cuban rythms, roots sounds, but also sharp samples, harmful sequencers and utmost, a double-cheese extra... Back in Paris, Captain Détendu met with his T.I.M.E.C. bunch to introduce his musical brainwave and sharpen, in the La Pinède studio in Paris, the cream (*) of electro-latino (also called Brachi music) to bring you sun, bossa, and carnaval. Therefore, the artist of the T.I.M.E.C. collective, as real chamber capoeran, have discovered the ultimate formula: unrestrained music + out-of-step humour = maximum sunshine.
---
01 May 2005, 09:42 473
Pollution, stress, anguish, life is harder and harder on your nerves... In order to cure these nervous problems, the Détendu Laboratories have selected for you the cream of electro down-tempo (also called Lounge music) to bring you calm, serenity and fullness. That's how the artists of the T.I.M.E.C. collective, as real lab assistants, have created in their studio the ultimate formula: peaceful music + out-of-step humour = absolute happiness. Here are the first signs that have been observed on a sample of the population after the very first listen of this album: Better relations with the surrounding environment, a spreading happiness and an irresistible desire to relax (TIME(C) TO RELAX would even stop the fall of the hairs!!!) So don't hesitate to get a prescription for this album at your usual CDs store to finally live and enjoy without stress and in perfect harmony with your inner-self.
---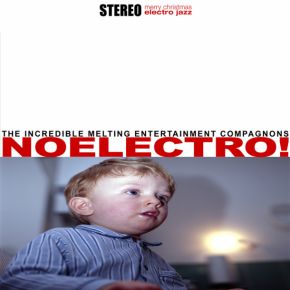 25 December 2004, 09:11 637
Gathered around the Christmas tree, the T.I.M.E.C. artists have worked on a very hot album! You'll find all your favourite characters: the donkey, the ox, the reindeers, the Turkey, and baby Jesus… let us sing together: "Joy to the world! The Compilation is come!" Or else, if you have some interests in a new and more refreshing, approach of the gospel's message expressed via electro-funk of the machines and samplers' era, or if you're simply interested in funk in all shapes, this album has especially been made for you. In order to fulfil this eternal need of spirituality that always strikes you at the end and at the beginning of the year, the Détendu Laboratories have selected for you the ice-cream of Christmas electro (without forgetting the traditional Christmas pudding with a cover of "Jingle Bells" revisited by Mister K. & The Fabulous…) to bring you happiness, Christmas spirit and snowballs. That's how the artists of the T.I.M.E.C. collective, as real Santas, have created in their studio the ultimate formula: revisited tradition + Christmas wishes with an out-of-step humor = satisfying holidays.
---
13 November 2004, 09:53 137
TINO ROSSO, the world-famous cousin of GINO ROSSI is aiming for the weird. From the minimal clicks of "Bizzaw" to the crazy beats of "Padap" and the madness from "Doin' the Merry", TINO ROSSO is just like TINA: "Simply the best".
---