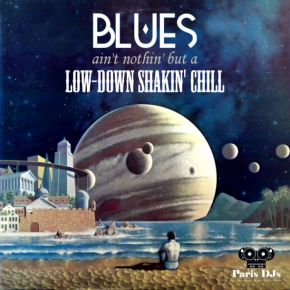 14 October 2012, 10:51 576
Grant Phabao filters the southern-fried, psychedelic funk of Adrian Quesada's The Echocentrics through Jamaican gospel. (...) Studio One veteran Carlton Livingston starts putting on his soulful reggae songs some soul jazz dressings thanks to Parisian sound master Grant Phabao...
---
06 September 2010, 09:05 170
The Drug Store is the first venture for the Colored-Inc. label into Psychedelic Folk & Rock vibes. Blending Nigerian harmonies with American Folk and Jazz, Reggae chants with Stoner Rock and Hip Hop beats or Nyabinghi percussions, freaky electronics with Afrobeat or deep poetry, James Bond-like arrangements with 21st century Chicago Soul, and inviting some famous Zulu Nation King & MC to a deep garage-blues session, this is indeed a kind of a Multi-Colored Thing, a nearly hallucinatory record pushing the Colored-Inc. label's identity towards more edgy forms of African, Carribean and Afro-American music. Production duties by Erik Rug, Doctor L and Grant Phabao, with star guesting Amayo from the Fu-Arkist-Ra and Allonymous (USA), Kiala Nzavotunga and Tony Allen (from Nigeria), The Jays (from Jamaica), Le Damn Dog, Kactus Hunters, The Joslyns and The Farell Girls (from Paris)
---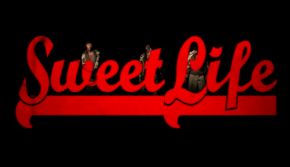 04 May 2010, 00:12 234
Doctor L and Allonymous remixed into some kind of reggae blaxploitation thing by Grant Phabao - video by Doctor L.
---
23 March 2010, 09:40 133
Down By The River Side's first album on the new Colored-Inc. label (colored-inc.com) - launched by Djouls and Doctor L - is what some could call a 'jazz' album. Blending Jamaican harmonies with American Jazz or blaxploitation Funk, European folk & electronics with African percussions, Slam and Jazz with Hip Hop, Afrobeat with Gospel and Poetry, with some hefty doses of Reggae, Psychedelia and Soul in between, this is indeed a kind of a New Thing! All production duties and nearly all instruments by Doctor L & Grant Phabao with star guesting Carlton Livingston, The Lone Ranger and The Jays (from Jamaica), Rare Moods and Kactus Hunters (from Paris), Allonymous (from Chicago) and Tony Allen (from Nigeria).
---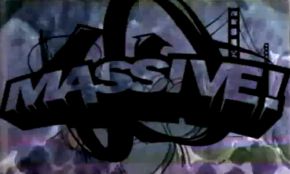 28 November 2009, 08:56 648
Grant Phabao pays here his due tribute to the king of pop, with a reggae remix of MJ's second single from 1972 - rockin' the dancehall and burnin' one for the man! This cartoon video mix is a gift from another of our main artists, multi-instrumentalist, audio and video producer Doctor L.
---