17 August 2010, 09:37 703
Summer 2009 we got the visit of Martin Perna (Antibalas, Ocote Soul Sounds), 3 days of friendship and music that materialized in three Grant Phabao remixes of Ocote Soul Sounds & Adrian Quesada!! One has been released on The Black Cat's Hard 2 Find Vol.1 (Colored-Inc.). A second remix was released on the deluxe digital edition of Ocote Soul Sounds & Adrian Quesada's Coconut Rock... and the third one, El Diablo Y El Ñau Ñau Grant Phabao Remix, derived from Cuban children's rhymes about the boogyman, with Chico Mann on vocals, tripped-out dubby-style into some deep grooved reggae jam laid down by Grant Phabao, is available as a free download on Paris DJs!!
---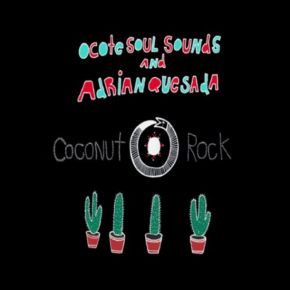 08 December 2009, 09:31 350
Ocote Soul Sounds' latest psychedelic Latin-funk album Coconut Rock gets the deluxe package treatment with five exclusive new remixes, a full digital booklet and a music video added to the original album. In addition to the original album music, Coconut Rock Deluxe includes a new electro funk version entitled Electric Cockroach, a honey dipped hip-hop rhythm remix by Adrian Quesada himself, a swinging reggae remix by label mates Ancient Astronauts, and other remix exclusives by DJ Obah and Grant Phabao.
---