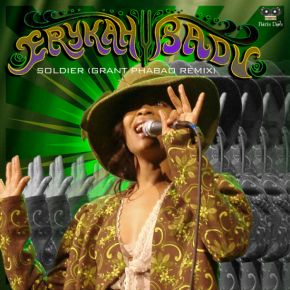 03 July 2009, 09:11 462
Q-Tip got the exclusive Grant Phabao treatment twice and we didn't want Erykah Badu (one of the most wonderful American voices of our time) to be jealous, so here's a second reggae take on a track from the New AmErykah Part.1 album. As usual, our friend and neighbour Erik Rug tells us he successfully tested the track on the floor and 100% supports the roots Jamaican vibe coupled with the heavy boombastic production skills from the french dubmeister.
---
24 January 2009, 07:33 504
The recent soul/hip hop classic "Honey" by Erykah Badu gets the Grant Phabao reggae rework treatment to make it an instant reggae soul classic, sounding as if it was an original recorded 30 years ago in Kingston and the 9th Wonder production was the remix...
---