01 May 2005, 09:42 471
Pollution, stress, anguish, life is harder and harder on your nerves... In order to cure these nervous problems, the Détendu Laboratories have selected for you the cream of electro down-tempo (also called Lounge music) to bring you calm, serenity and fullness. That's how the artists of the T.I.M.E.C. collective, as real lab assistants, have created in their studio the ultimate formula: peaceful music + out-of-step humour = absolute happiness. Here are the first signs that have been observed on a sample of the population after the very first listen of this album: Better relations with the surrounding environment, a spreading happiness and an irresistible desire to relax (TIME(C) TO RELAX would even stop the fall of the hairs!!!) So don't hesitate to get a prescription for this album at your usual CDs store to finally live and enjoy without stress and in perfect harmony with your inner-self.
---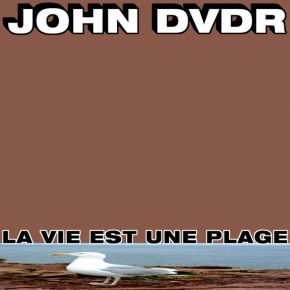 27 March 2004, 07:30 26
John DVDR has nothing in common with a Rewritable DVD. He's a "world-groove" live artist you cannot classify. Check the extract from his world tour culminating on the Shoka Apu beach in India in front of 68.000 lazy dancers! A 3-tracks EP produced by Grant Phabao.
---