31 December 2012, 17:10 642
Includes Grant Phabao & The Silvertones "Old Man River" and Lee Fields "You're The Right Kind Of Girl (Grant Phabao Remix)"
---
25 October 2012, 12:09 268
"Dis Is Good For You - Tropical Grooves and Afrofunk International" is the first compilation coming out on the newly-launched Paris DJs label, gathering old cats and newcomers from the worldwide Afro/Tropical scene. Dwelving into the minds and hard drives of their international network of artists and producers for a whole month, Paris DJs have carefully selected 13 tracks of current, modern, 21st century Afrofunk, Afrobeat, Ethio-Jazz, Reggae and Soul, and even mixed most of those from separate parts themselves, raising the production level to their high quality standards of warm, spatialized, heavy sound…
---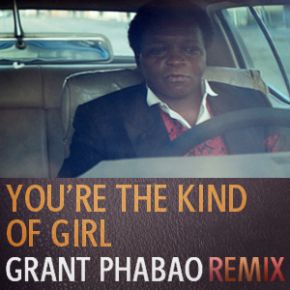 21 August 2012, 12:35 409
Download the free Reggae remix of Lee Fields & The Expressions "You're the Kind of Girl" by Paris DJs' own Grant Phabao. Original version taken from Lee Fields & The Expressions "Faithful Man" LP. This is the first Truth & Soul / Paris DJs collaboration, which hopefully will be followed by many others...
---