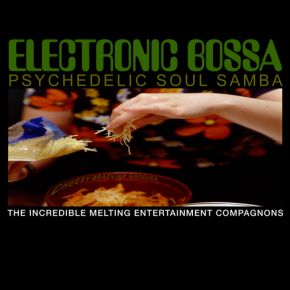 01 June 2005, 07:37 352
"I see T.I.M.E.C. and their really incredible melting-pot of latinized electronics as the cheesy Ninja Tune of Brazil" (J. Smithson, Professor of Brazilian & Afro-Cuban musicology, Yale University). Everything begun with our national Captain Détendu travelling to Brazil in spring 2002. There he met with the biggest jam pop band from San Pedro, Los Lobes, true international stars who came and join the team of T.I.M.E.C., the collective from Paris. Together they create a new recipe, greedy and spicy, based on Brazilian, Afro-cuban rythms, roots sounds, but also sharp samples, harmful sequencers and utmost, a double-cheese extra... Back in Paris, Captain Détendu met with his T.I.M.E.C. bunch to introduce his musical brainwave and sharpen, in the La Pinède studio in Paris, the cream (*) of electro-latino (also called Brachi music) to bring you sun, bossa, and carnaval. Therefore, the artist of the T.I.M.E.C. collective, as real chamber capoeran, have discovered the ultimate formula: unrestrained music + out-of-step humour = maximum sunshine.
---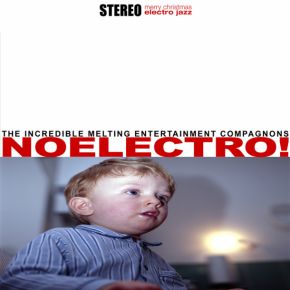 25 December 2004, 09:11 631
Gathered around the Christmas tree, the T.I.M.E.C. artists have worked on a very hot album! You'll find all your favourite characters: the donkey, the ox, the reindeers, the Turkey, and baby Jesus… let us sing together: "Joy to the world! The Compilation is come!" Or else, if you have some interests in a new and more refreshing, approach of the gospel's message expressed via electro-funk of the machines and samplers' era, or if you're simply interested in funk in all shapes, this album has especially been made for you. In order to fulfil this eternal need of spirituality that always strikes you at the end and at the beginning of the year, the Détendu Laboratories have selected for you the ice-cream of Christmas electro (without forgetting the traditional Christmas pudding with a cover of "Jingle Bells" revisited by Mister K. & The Fabulous…) to bring you happiness, Christmas spirit and snowballs. That's how the artists of the T.I.M.E.C. collective, as real Santas, have created in their studio the ultimate formula: revisited tradition + Christmas wishes with an out-of-step humor = satisfying holidays.
---
09 June 2004, 07:32 101
Who's more relaxed than CAPTAIN DETENDU? The king of lounge is aiming for chill, sex and lazy beats, and no-one can beat him at this game. Co-produced by Grant Phabao.
---