17 August 2010, 09:37 703
Summer 2009 we got the visit of Martin Perna (Antibalas, Ocote Soul Sounds), 3 days of friendship and music that materialized in three Grant Phabao remixes of Ocote Soul Sounds & Adrian Quesada!! One has been released on The Black Cat's Hard 2 Find Vol.1 (Colored-Inc.). A second remix was released on the deluxe digital edition of Ocote Soul Sounds & Adrian Quesada's Coconut Rock... and the third one, El Diablo Y El Ñau Ñau Grant Phabao Remix, derived from Cuban children's rhymes about the boogyman, with Chico Mann on vocals, tripped-out dubby-style into some deep grooved reggae jam laid down by Grant Phabao, is available as a free download on Paris DJs!!
---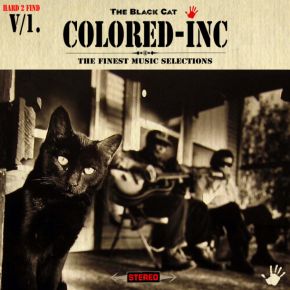 25 February 2010, 09:33 128
The Black Cat's first album on the new Colored-Inc. label (colored-inc.com) - launched by Djouls and Doctor L - is what some could say a 'world' album. Blending Latin grooves with Afro rhythms, Reggae harmonies with American Jazz or Funk vibes, Saudade with Jamaican riddims, Psychedelic Funk with Electronic R&B, Psychedelia and Hip Hop, with some lusty doses of Rub-a-Dub , Afro, Soul and Reggae in between, this is indeed a kinda world tour.All production duties and nearly all instruments by Doctor L & Grant Phabao with star guesting Martin Perna (from Brooklyn), Ocote Soul sounds & Adrian Quesada (from Nicaragua and Austin, Texas) Carlton Livingston, The Lone Ranger and The Jays (from Jamaica), Tita Lima (from Brazil), Allonymous (from Chicago), Roldan (from Cuba), Dom Farkas (from Paris) and Kiala (from Nigeria and Congo). Yep 'world' indeed.
---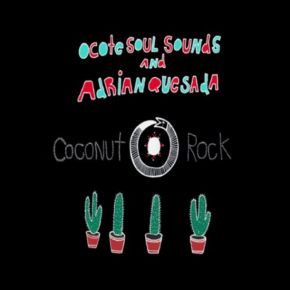 08 December 2009, 09:31 353
Ocote Soul Sounds' latest psychedelic Latin-funk album Coconut Rock gets the deluxe package treatment with five exclusive new remixes, a full digital booklet and a music video added to the original album. In addition to the original album music, Coconut Rock Deluxe includes a new electro funk version entitled Electric Cockroach, a honey dipped hip-hop rhythm remix by Adrian Quesada himself, a swinging reggae remix by label mates Ancient Astronauts, and other remix exclusives by DJ Obah and Grant Phabao.
---