10 April 2009, 09:05 298
We played this bootleg so many times at parties (to the dancers' delight), that we decided to fully remaster the thing and share it with everyone. We took the instrumental version of 'Requiem Pour Un Con' from Serge Gainsbourg, and tweaked it with the a capella from Roots Manuva's 'Witness'. The resulting track is driven by its fat and funky groove, erupting with a peculiar, sophisticated sense of rythm and harmonics. For those who haven't heard this bootleg yet, just expect the unexpected!
---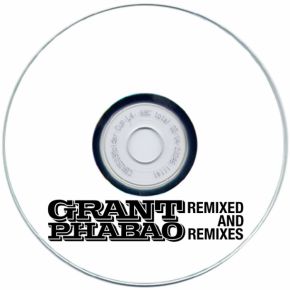 15 June 2006, 07:21 140
You'll find here Grand Central Records' Jon Kennedy skanking like a Kingstonian, Bastard Jazz's Chronic Sonata in a rootsy deep dub dress, Pro-Zak Trax's Professor Oz in High-Fidelity dub, or Seattle's funkateers The Mackrosoft in a breakbeat jazz-funk stylee. They all got remixed by Grant Phabao and they loved it. Some of them also produced some groovy remixes in exchange, with Jon Kennedy fooling with Grant Phabao & The Lone Ranger's "Ethiopia" and Tru Thoughts/Bastard Jazz's Mawglee electrifying their "Fever" cover.
---