15 September 2009, 08:54 632
During the summer of 2009 a strictly limited 7 inch was pressed at 100 copies in Jamaica, released by the T.I.M.E.C. label with their distinctive 'instant collectors' uniqueness. The A-side, Don't Sell Your Soul is a smashing roots reggae monster, with huge vocal harmonies on a deep and burning Grant Phabao riddim, but the gem of the record might be on the B-side, Zion Holy Place, a spiritual gospel/jazz piece on which the Jamaican church-infused harmonies of The Jays fit like a glove. Both tracks are taken from the full-length album Stepping up In Time to be released by the brand new Colored-Inc. label in sept/oct 2010. The Jays are back, as fresh as ever, ready to hit the charts!
---
15 March 2009, 07:53 550
"Teenager In Love" is as sweet as Carlton's soulful reggae can be. It's another instant classic you'll have to hunt down: pressed in Jamaica and released by T.I.M.E.C., it's only available as a 100 copies limited edition 45 - act fast or cry later!
---
15 November 2008, 13:05 633
"Fever", The new LONE RANGER single produced by Grant Phabao. "For all these years I wanted to do "Fever" and I had to wait until I met Phabao and TIMEC to get it right. It's a combination style of Ranger, singer and deejay. Counteracting styles. Gliding in deejay style. Original 70 deejay style of Lone Ranger, you know." - The Lone Ranger.
---
17 June 2007, 07:14 398
Grant Phabao picked into some Tru Thoughts vinyls and found out Alice Russell acapellas were available. Bim bam! Digitalized into WAV files, riddim-ized into skanking beats and one drop grooves, 3 more remixes happened quite fast.... The Tru Thoughts crew loved those Grant Phabao reggae remixes too and will be releasing them on a "Shapes EP" 12 inch and on a "Shapes compilation" CD later on!
---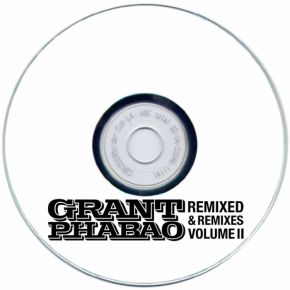 15 December 2006, 08:29 195
Many radio programmers and DJs enjoyed the previous volume of "Grant Phabao Remixed & Remixes", with its handful of hits and discoveries, and his 2005 single with The Lone Ranger and Carlton Livingston, "(Message To You) Rudie", which got played worldwide, up to Irie FM playlist in Jamaica. The feedback was simple: everyone agreed on Phabao's unique production skills, bringing back the original King Tubby sound with a modern twist. This second volume is as collectable as the first one (only 30 copies pressed!!), with even more mind-blowing reggae reworks than you could dream of.
---
31 October 2006, 06:06 112
Hot Tune alert. Grant phabao is back again with this wicked lilting soulful reggae remix of Lee McDonald "We've Only Just Begun". Expect lots of heavy keyboard over masterful percussions, and tight horn blasts punctuating the whole groove! Take this to your next sound system jam and pretend you're the king selector! Grant Phabao's getting a heavy load of remixing jobs this year, with skanking reworks for George Clinton, Jon Kennedy, Chronic Sonata (Bastard Jazz Records), Alice Russell and Ty to name a few.
---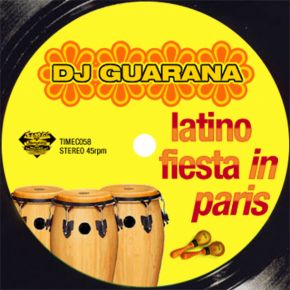 27 July 2006, 20:04 287
Paris DJs' second virtual release is a mix of samba and electronic grooves, with an undeniable measure of humor that revels in the duality of being both respectfully influenced by and satyrically critical of the Latin-meets-electronic music sound. The music in itself is a nice mix of Latin percussion and melodies, done up in a smooth, slightly French nu-jazz style.
---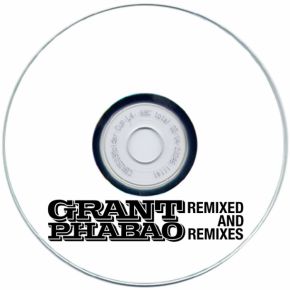 15 June 2006, 07:21 140
You'll find here Grand Central Records' Jon Kennedy skanking like a Kingstonian, Bastard Jazz's Chronic Sonata in a rootsy deep dub dress, Pro-Zak Trax's Professor Oz in High-Fidelity dub, or Seattle's funkateers The Mackrosoft in a breakbeat jazz-funk stylee. They all got remixed by Grant Phabao and they loved it. Some of them also produced some groovy remixes in exchange, with Jon Kennedy fooling with Grant Phabao & The Lone Ranger's "Ethiopia" and Tru Thoughts/Bastard Jazz's Mawglee electrifying their "Fever" cover.
---
15 March 2006, 12:05
Originally penned by DANDY LIVINGSTON in Jamaica, "(MESSAGE TO YOU) RUDIE" became the international hit single everybody knows when THE SPECIALS covered it in 1979 (with ELVIS COSTELLO producing). Now the track gets back to Jamaica with legendary Studio One deejay LONE RANGER (without whom there wouldn't be any YELLOWMAN, SHABBA RANKS or SEAN PAUL today), and his rub-a-dub partner CARLTON LIVINGSTON, who spill some hearty vocals with the usual signature gimmicks from THE LONE RANGER, the original "oink", "ribbit" and other "Tell You 'Bout It" master. Their version of "(MESSAGE TO YOU) RUDIE" is an instant classic, a smash in-your-face hit single that you can recognize as such in a few seconds. They're keeping the flavour original, on a Jamaican tempo... roots style!
---
21 June 2003, 07:23 93
This brazilian cover of Wilson Simonal's "Nao Vem Que Nao Tem" (as featured in the movie "City Of God") sets the stage of a brand new style: tropical jerk, a tasty cocktail of shake beats and 21st century swing, updated with the oh! so wet voice of Desiree Lachose and mexican electronics from Don Diego De La Grana. They share the bill as Popsanova...
---