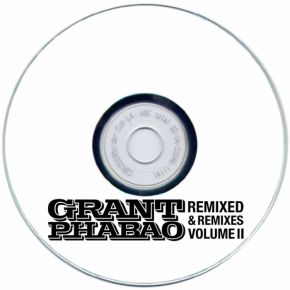 15 December 2006, 08:29 195
Many radio programmers and DJs enjoyed the previous volume of "Grant Phabao Remixed & Remixes", with its handful of hits and discoveries, and his 2005 single with The Lone Ranger and Carlton Livingston, "(Message To You) Rudie", which got played worldwide, up to Irie FM playlist in Jamaica. The feedback was simple: everyone agreed on Phabao's unique production skills, bringing back the original King Tubby sound with a modern twist. This second volume is as collectable as the first one (only 30 copies pressed!!), with even more mind-blowing reggae reworks than you could dream of.
---
14 November 2006, 13:27 298
The Procussions are top-of-the-notch L.A. hip hop, funky, old school, with plenty of sunshine, so we thought at Paris DJs headquarters that it could be a good idea to try and do a collaboration with them, that could also help promote their french tour. The band got into the idea right away and soon -thanks to the Internet- the french dubmeister Grant Phabao received some vocal parts to play with... A few days later a new reggae instrumental was born, wonderfully gracing The Procussions' track with skanking riffs, heavy bass, clavinets chops, echo, reverb and lots of percussion - Phabao style. This is hip hop/reggae mashing-up at his best, we're just plain proud to offer you this as a free download.
---